Marbella, a stunning coastal city in the heart of the Costa del Sol, has long been known for its glamorous lifestyle, picturesque beaches, and vibrant nightlife. In recent years, Marbella has also emerged as a hotspot for Airbnb rentals, with a significant surge in demand and a booming rental market. In this blog post, we will explore the rising Airbnb trend in Marbella in 2023 and the keywords that reflect this booming industry.
The Airbnb market in Marbella provides an array of choices to suit different budgets and preferences. Did you know that Marbella experiences its peak season from May to October? Remarkably, the Official Website of the Marbella City Council states that the city received over 86,000 tourists in July alone! Commencing an Airbnb venture in Marbella proves to be a lucrative concept. However, prior to purchasing a property for investment purposes in Spain, it is crucial to consider the significant expenses, potential earnings, and rental yield.
Equally important is familiarizing yourself with the Airbnb regulations in Marbella to ensure a seamless operation of your listing.
"Marbella is a beautiful, cosmopolitan city with plenty of amenities and attractions. It's also a great place to invest in property; as well as the high rental yields, the value of property in Marbella is increasing all the time."
Finding the best properties that have the potential to produce high yields and capital growth are certainly some of the preferences of major investors. It's always best to ask for assistance from real estate agents, like Tribeca Living, to access exclusive and unique properties during the development stage.
Beachfront Rentals: Sun, Sand, and Seaside Bliss Marbella's pristine beaches are a major draw for tourists, and beachfront Airbnb rentals have become highly sought after. Travelers can bask in the glorious Mediterranean sun, take refreshing dips in the turquoise waters, and indulge in a variety of water sports. Beachfront rentals offer the ultimate coastal experience, with direct access to the golden sands and mesmerizing ocean views.
Golfing Getaways: Tee Off in Style Marbella is a golfer's paradise, with numerous world- class golf courses that attract enthusiasts from around the globe. Airbnb rentals catering to golfers have gained immense popularity, offering proximity to the greens, stunning golf course views, and access to exclusive facilities. Whether you're a seasoned golfer or a beginner looking to improve your swing, Marbella provides an ideal destination for a golfing getaway.
Vibrant Nightlife: Partying in Paradise Marbella is renowned for its vibrant nightlife, with a plethora of trendy bars, clubs, and beach clubs. As the sun sets, the city comes alive with energy, making it a haven for partygoers. Airbnb rentals in Marbella offer easy access to the buzzing nightlife scene, allowing guests to immerse themselves in the city's electrifying atmosphere and enjoy unforgettable nights out.
Cultural and Historical Charm: Exploring Marbella's Heritage Beyond its glamorous image, Marbella boasts a rich cultural heritage and historical charm. The Old Town, with its narrow streets, picturesque squares, and ancient architecture, provides a glimpse into the city's past. Airbnb rentals in the historic centre of Marbella allow travellers to immerse themselves in the local culture, visit museums, explore historic sites, and experience the authentic Andalusian lifestyle.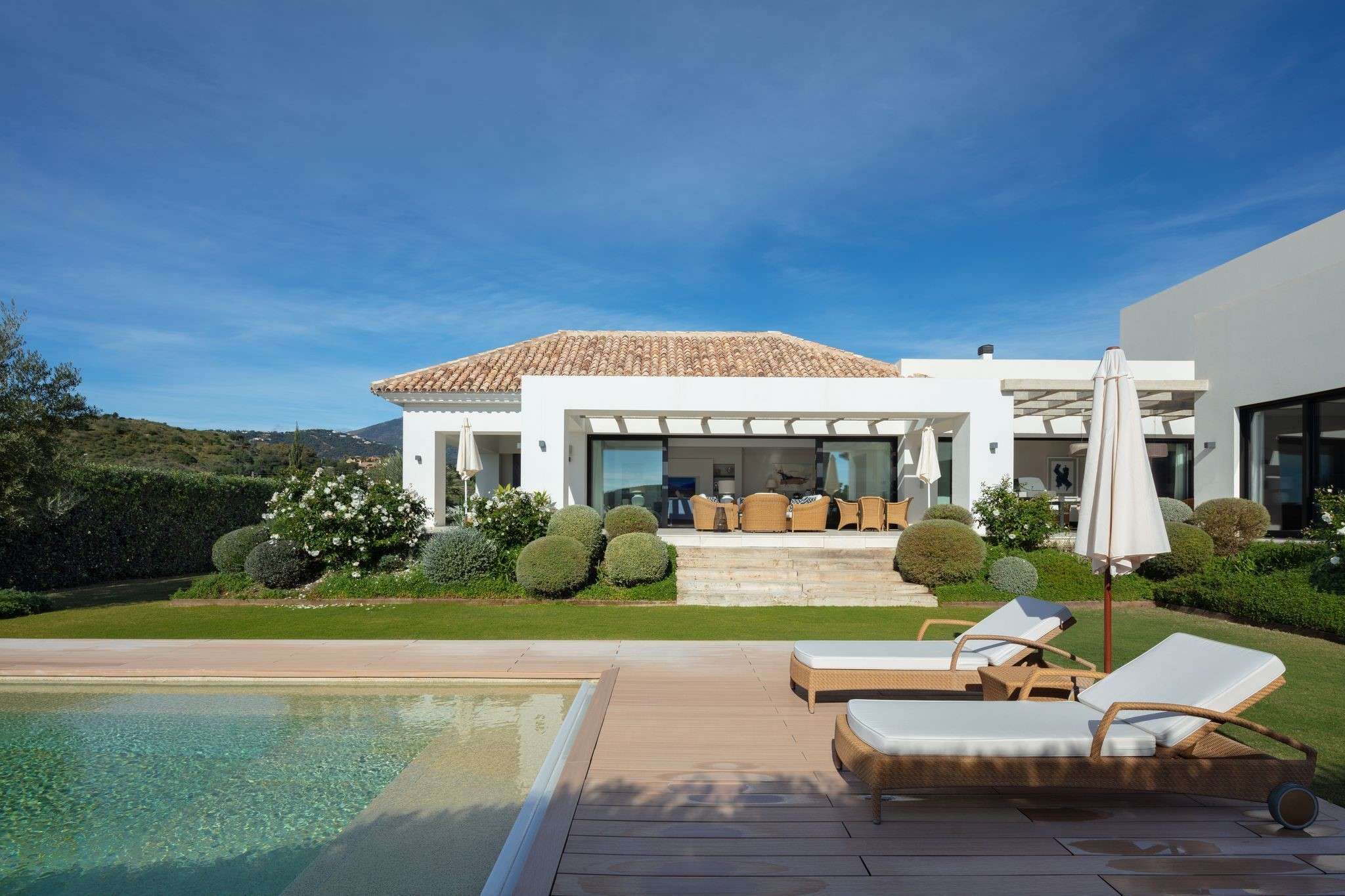 Wellness Retreats: Rejuvenate Your Mind, Body, and Soul Marbella is renowned for its wellness and spa facilities, attracting those seeking relaxation and rejuvenation. Airbnb rentals with wellness amenities such as private gyms, spas, and tranquil gardens provide the perfect retreat for traveller's looking to unwind. Guests can indulge in holistic treatments, practice yoga by the sea, or simply soak up the serenity of their own private oasis.
Marbella's Airbnb trend is on the rise, with traveller's flocking to this enchanting coastal city for its luxurious accommodations, breath-taking beaches, world-class golf courses, vibrant nightlife, and rich cultural heritage. Whether you're a property owner looking to capitalize on the Airbnb boom or a traveller seeking an unforgettable vacation, Marbella offers an abundance of options to suit every taste and preference. Embrace the trend, explore the keywords, and experience the allure of Marbella in 2023!