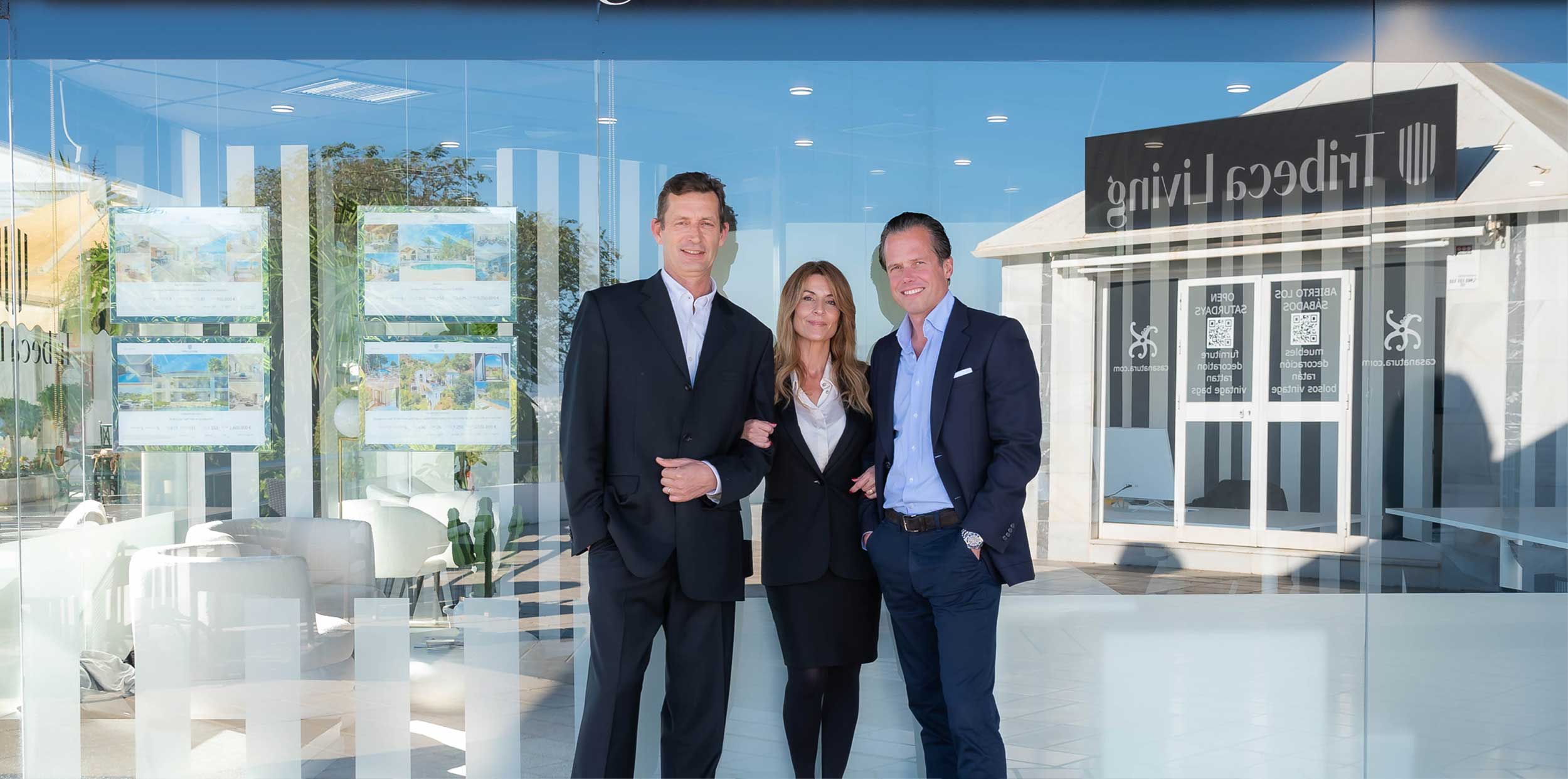 Why Our Clients Choose Tribeca Living Experience. Passion. Values. Results.
As a multi-faceted real estate agency, Tribeca Living services every aspect of luxury real estate in Marbella – from buying, selling, and developing to financing, investment strategies, refurbishing, and restructuring.
Tribeca Living is a completely independent firm, meaning each of our interests are void of any conflict and allow us to both invest in and develop projects ourselves. We also offer investment opportunities as well as short-term financing and lending – customising our solutions to our clients' needs.
Being a results-driven firm, we operate according to a can-do company policy that successfully matches our clients with their dream homes and investments.
Our founding partners have been investing in property for over 40 years and are passionate about adding value for our clients by delivering the right solutions with the highest standards of professionalism. This is upheld by our core values of integrity, discretion, and trust.
MEET THE TEAM
CONTACT US
We Want to Hear from You
Whether you're an investor, seller, or have a general enquiry, you can send your request in writing using the contact form below. We'll get back to you within 24 hours, but for more pressing queries, please feel free to email or call us directly!